data-transition='{"effect": "cubeRight", "slices": 5, "delay": 200, "delayDir": "toCentre"}' width="929" height="358" >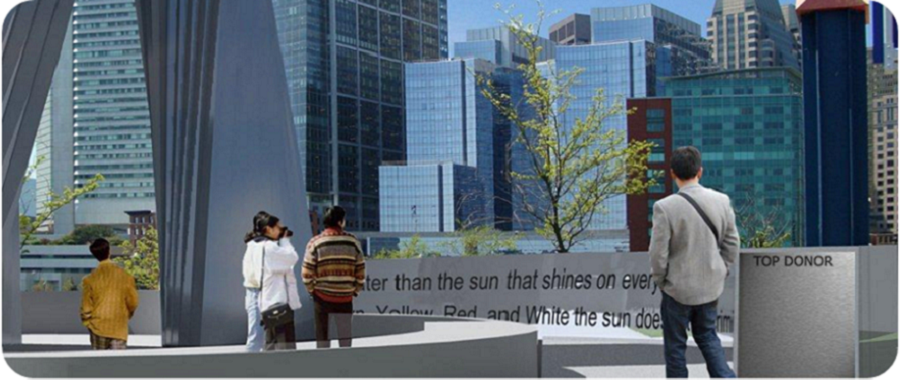 data-caption-position="bottom" data-transition='{"effect": "cubeUp", "slices": 9, "animSpeed": 1200, "delay": 100, "delayDir": "fromCentre", "easing": "easeInOutBack", "depthOffset": 300, "sliceGap": 30}'>





A billboard that promoted our message in Chicago

Promoting the message:

View the PSA airing on TV and radio accross the country View PSA
With a small donation of $3.00
you can be recognized forever!
Are you greater than the sun, that shines on everyone;
black, brown, yellow red and white, the sun does not discriminate.
Sara Ting. (C) 1985
Top Down View
This is an overhead View of landmark at night.
The World Unity, Inc.
Wine Tasting Event
Please join us at Axelle's Fine Art Galley on March 21, 2013. Click on the button below to respond to RSVP to the Evite!
Hope to see you there!
Click on the button below

Rsvp
Dedicated to Building the World Unity Landmark showcasing the Sun poem - promoting Equality, Diversity, and Inclusion

Promoting the Message: The World Unity Inc. PSA

View the recently produced PSA which will air on radio and TV More ...

Give to the World Unity Landmark!

World Unity, Inc. is giving you an opportunity to be remembered
forever on the World Unity Landmark donor recognition wall. More ....




World Unity Inc's 17th Annual Gala Diversity and Inclusion Leadership Gala Event!

Event Sponsors - Babson College, BNY Mellon,  Chestnut Hill Realty, Delta Dental Massachusetts, Gilbane Building Company, Global Companies LLC, Macy's, Mass Port Authority, UMass Boston ... More

Turn the Sun Poem into a Song!

 

** Due to increased interest, World Unity, Inc. is extending deadline. Submissions must be postmarked no later than May 25th **




Turn the Sun poem into a song!  The song must include the words of the Sun poem.  The winner will receive $500 and the song will be presented at World Unity, Inc.'s 18th Annual Diversity and Inclusion Leadership Gala and posted on World Unity, Inc.'s website. There is a $10.00 entry fee per submission. Click here for more info and to submit your registration




Diversity and Inclusion Monthly Spotlight



Promoting Diversity and inclusion. Each month we will highlight organizations that demonstrate commitment to diversity and inclusion. Submission Form.



The Winners of the the 2013 Poetry Contest!

 

World Unity, Inc. and WROR Radio are Co-sponsoring the 9th Annual Statewide Poetry Contest on Equality and Diversity. Students all across Massachusetts were invited to write a poem that best describes their interpretation of ... More ...




Making a Global Impact in Nairobi Kenya



World Unity, Inc.'s mission and message is making a global impact! We've inspired a young man from Nairobi Kenya who is sharing our poem in Nairobi Kenya and has a dream to share it with the continent of Africa.
The video is less than 3 minutes long. more ...




Please read the extraordinary stories of how The Sun poem has changed people - in one case it was a matter of seconds! We hope you will join us in helping to change the world!

We are now on Facebook. Please join us and take a minute to share your thoughts with our supporters and friends!